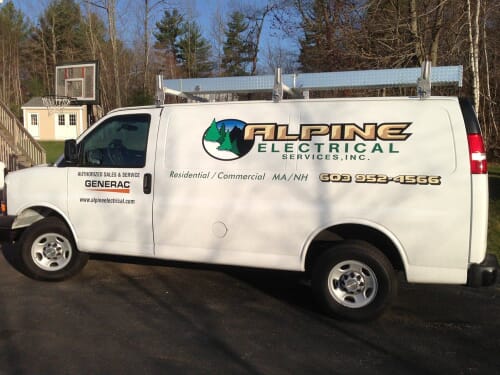 Alpine Electrical Service has been proudly serving Northeastern Massachusetts and Southern New Hampshire for more than 25 years. We are your local electrician for all the electrical needs you might have. No job is too small. We offer honest estimates, skillful work and significant savings.
Our staff is knowledgeable in nearly all aspects of your electrical service and contracting needs. We can handle many large tasks and any small tasks that you're not comfortable doing.
At Alpine Electrical Service, our work ethic, efficiency and standards have created many happy customers, and our customers have become our best advertising. We are committed to your satisfaction of a job well done, and we guarantee it. From project to project, we will maintain our precision and competence to continually provide you excellent service.
Let's talk about your electrical project!
Contact Us