Home Backup Generator Installation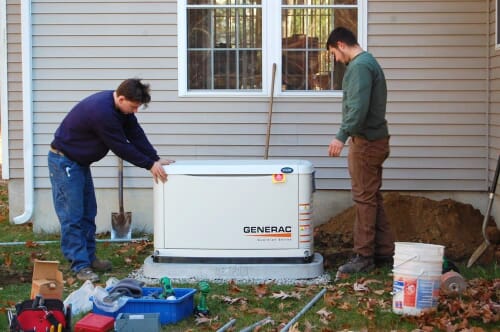 Protect your home from the risks caused by sudden power outages with a generator from Generac, the industry leader, installed by the experts at Alpine Electrical Services, Inc..
In the event of a power failure, these reliable systems automatically start up, supplying electricity to your home until the local power utility restores service.
Permanent installation of a standby generator is not a do-it-yourself project. Alpine Electrical Services, Inc. has factory-trained technicians who meet Generac's high standards for service and customer satisfaction.
Installing a home backup generator is an exciting time. Alpine Electrical Services, Inc. will prepare the installation site outside your home, place the generator, run the natural gas or LP fuel line, install the transfer switch, and make all of the necessary electrical connections. And we will make sure that your backup generator runs properly, and is ready for its first power outage.
Our service professionals meet warranty conditions, ensure safe and proper operation, and are always here to provide assistance 7 days a week. We dispatch technicians quickly, and our team is equipped to resolve most repairs right then and there.
Generator Maintenance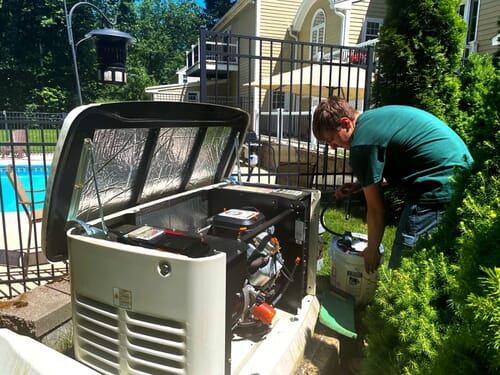 You invested in a Generac automatic home backup generator, and now you're never without power. But just like a car, air-cooled backup generators need to be properly maintained to perform as intended. We recommend you have your unit serviced every year. Our factory-trained technicians are available to handle all your Generac servicing needs.
Product Support
If you are looking for the Owner's Manual for your generator, visit the Generac website. You can use your model number or serial number to find your manual by using the form located here: http://www.generac.com/service-support/product-support-lookup
To ensure accurate warranty coverage, please make sure your Generac equipment is registered at https://register.generac.com. An added benefit of registering is proof-of-purchase in the event of an insurance loss such as fire or flood.
For questions about the warranty of your Generac generator (or other Generac equipment), please contact Generac directly at 888-GENERAC (888-436-3722)